Become a benefactor of all living beings: Make a General Donation
Every time you give to KMC South Carolina, you are creating the cause for the people of this area to increase their inner peace — including your own.
Where Your Giving Goes
Your monthly gift supports some of the following:
General operating costs – this includes our Center rent, venue rental, travel to different class locations, utilities, publicity, and Center vehicle upkeep
Teacher care – this includes sending our Resident Teacher to the International Teacher Training Program, as well as our Teacher's living expenses
Public outreach programs – such as free public talks, high school and university talks
International Temples Project – a unique international fund dedicated to public benefit. The ITP fosters the international development of temples and retreat centers for the benefit of all.
Other Ways to Give
Consider becoming a Monthly Member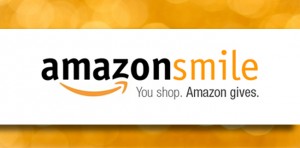 AmazonSmile is a simple and automatic way for you to support KMC South Carolina every time you shop, at no cost to you. When you shop at smile.amazon.com, you'll find the exact same low prices, vast selection and convenient shopping experience as Amazon.com, with the added bonus that Amazon will donate a portion of the purchase price to KMC South Carolina.
How do I shop at AmazonSmile?
To shop at AmazonSmile simply go to smile.amazon.com from the web browser on your computer or mobile device. You may also want to add a bookmark to smile.amazon.com to make it even easier to return and start your shopping at AmazonSmile.
How do I select a charitable organization to support when shopping on AmazonSmile?
On your first visit to AmazonSmile, you need to select a charitable organization to receive donations from eligible purchases before you begin shopping. We will remember your selection, and then every eligible purchase you make at smile.amazon.com will result in a donation.
Donate Your Vehicle
V-DAC (Vehicle Donation to Any Charity) provides easy, turn-key vehicle donation programs for any charity, church or school. They'll turn your car, truck, boat or RV into cash and deliver a high percent of net proceeds to non profits like KMC South Carolina. Since 2002, they have been providing programs to over 2,500 local and national non-profits. Consider donating your vehicle to KMC South Carolina today!
Email admin@meditationinsouthcarolina.org if you are interested in donating your vehicle.